Bomaderry
Town in New South Wales
Description
Bomaderry is a town in the Shoalhaven council district area of New South Wales, Australia. At the 2016 census, it had a population of 6,661 people.
Elevation: 12 m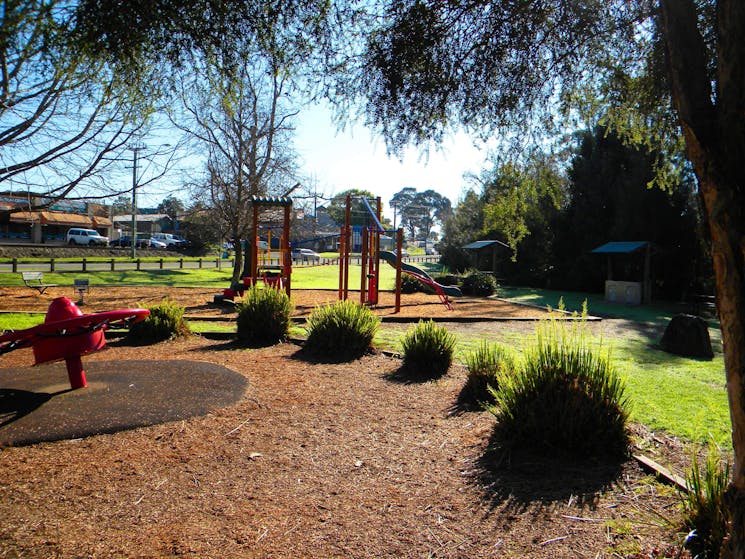 Bomaderry is on the northern side of the Shoalhaven River, four kilometres from Nowra. It takes its name from the Aboriginal word meaning 'fighting ground' or 'running water'.
David Berry laid out the township, which dates back to the late 1800s, and good infrastructure and local businesses have kept it thriving.
Bomaderry is the terminus of the South Coast railway line with feeder bus services conveying passengers to other towns within the Shoalhaven area and down the coast as far as Eden.
There are lovely well-graded bushwalks here including The Grotto Walk, which overlooks the Nowra Golf Course and descends the escarpment to the riverbank below. Bomaderry Creek Walk is another worth exploring. It follows the line of the creek and offers both a short and long walk option.
Bomaderry Creek Regional Park
Bomaderry Creek Regional Park, a beautiful bushland oasis, awaits those who take the short detour from the Princes Highway between Bomaderry and North Nowra.
The centrepiece of this park, tucked away behind the Princes Highway at Bomaderry, is the lovely Bomaderry Creek Gorge. Here you'll discover a refreshing escape from the hustle and bustle of life. A short walk brings you to cool forest, soaring sandstone faces, scattered boulders, the sound of running water and the joyous sight of wildflowers in spring.
Nature-lovers and keen walkers can enjoy the trails, picnic area and lookouts year-round – the shade and water make spending time here pleasant, even in high summer. You'll love the variety of landscapes, from the cliff-lined gorge and huge sandstone slabs, to the plateau above. You can also look out for the threatened glossy black cockatoo feeding on the casuarinas. The Aboriginal rainbow serpent mural in the picnic area is great for the kids, and because it's a regional park, you can take the family dog for a walk here, as long as it's on a leash.
**To keep visitors safe ALL camping in NSW national parks now requires a booking. For day visitors, please plan ahead and visit outside of peak periods (11 am and 2 pm). Check park alerts and visit COVID-19 updates for more information before visiting any park *