Benalla
City in Victoria
Description
Benalla is a small city located on the Broken River gateway to the High Country north-eastern region of Victoria, Australia, about 212 kilometres north east of the state capital Melbourne. At the 2016 census the population was 9,298. It is the administrative centre for the Rural City of Benalla local government area.
Elevation: 170 m
Area: 25.5 km²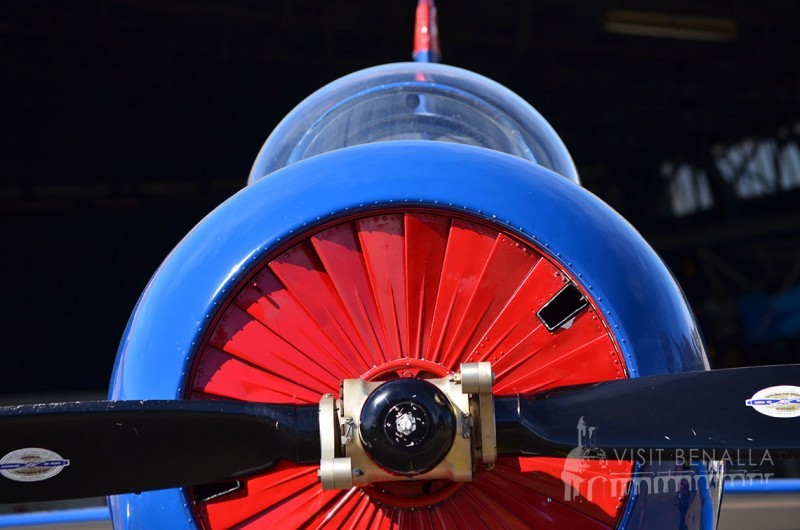 Benalla Aviation Museum
Samaria Rd, Benalla
The Benalla Aviation Museum offers a fascinating look at Australia's military air training history, from the historic home of a World War II RAAF pilot training school.
Attractions include a unique collection of military training aircraft, a number of which are fully operational and available for passenger flights, and many related static displays.
The museum is open on Wednesdays and Sundays from 9:00 AM to 3:00 PM and other times can be arranged for groups by phoning 0429 629 415. For group bookings, please download this form and fax or post it back to us.
Entry is $5.00 for adults. Children are free.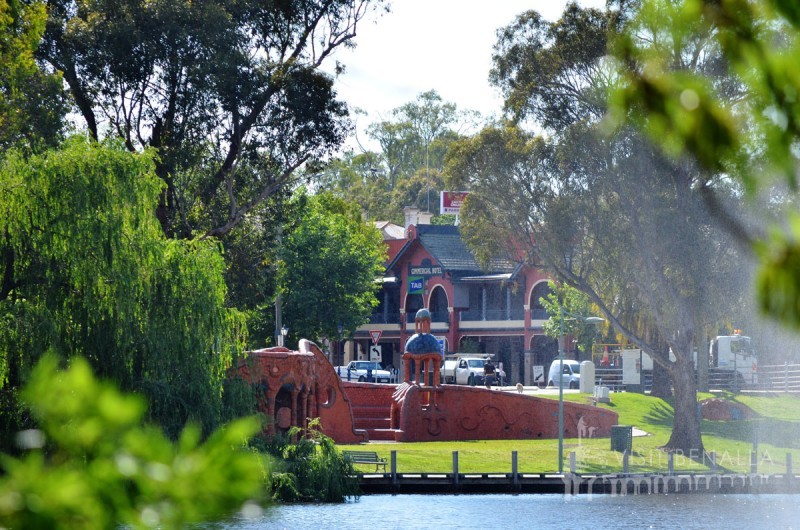 Benalla Ceramic Mural
Mair Street, Benalla
This community project and public space has intrigued all who have explored it. Created by skilled and unskilled artists alike with recognised input from aboriginal groups the curvaceous terracotta clay Ceramic Mural with its collanades, cave seats, "thongaphones" and amphitheatre invites the curious to explore its many features.
Much of the ceramic work was completed by local artist Judy Lorraine and was begun in 1983 with funding from the Australia Council Community Arts Board. The mural evokes the structures and spaces created by the celebrated Spanish artist Antoni Gaudí.
Opened in 2010 following 27 years of growth, it will never stop amazing, take the time to stop and explore.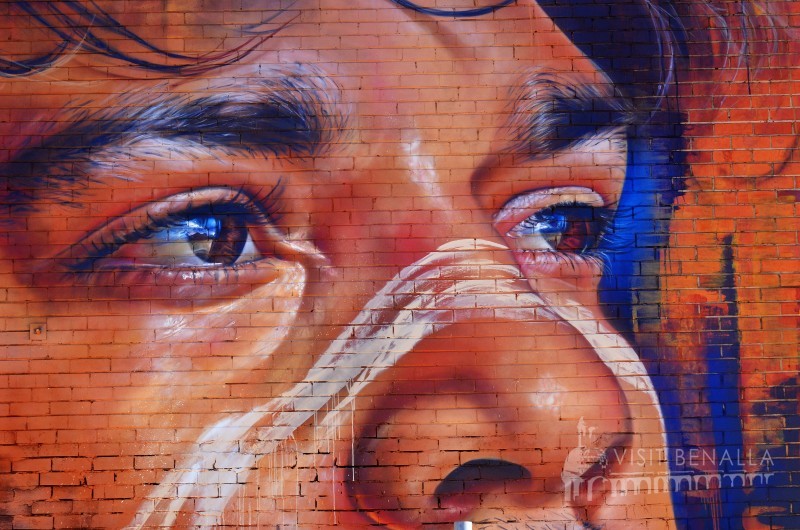 Benalla Street Art
100 Bridge Street East, Benalla
Fast becoming recognised as Australia's leading street art destination, Benalla hosts an incredible variety of street art murals created by street artists at the top of their game from around the world. These include Choq, Adnate, Guido van Helten, Rone, Sirum and DVATE.
The annual Benalla Street Art Wall to Wall Festival takes place over a weekend each year – usually around March or April – and attracts thousands of visitors from Australia and around the world.
The murals are readily accessible with maps, directions and information available from the Benalla Street Art website below.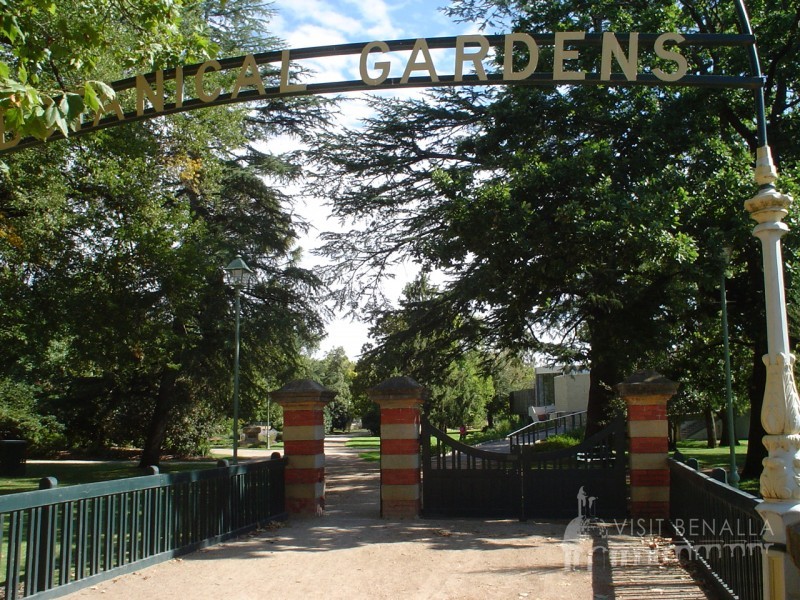 Botanical Gardens
Bridge Street West, Benalla
In the heart of Benalla are the Botanical Gardens; the gardens are well known for their wide variety of roses in bloom throughout summer. There are also significant tree species here and other flora to be found.
The Benalla Art Gallery along with the Rotunda and Cricket Oval form part of these delightful gardens, with their meandering and sweeping pathways that steer you through the canopy there are some excellent viewpoints out onto Lake Benalla.
The paths join up with the Benalla Lake Walk that circles the lake and takes you through the peace and serenity of JC Island, via the sports grounds, the weir with its fish ladder and the Benalla Ceramic Mural.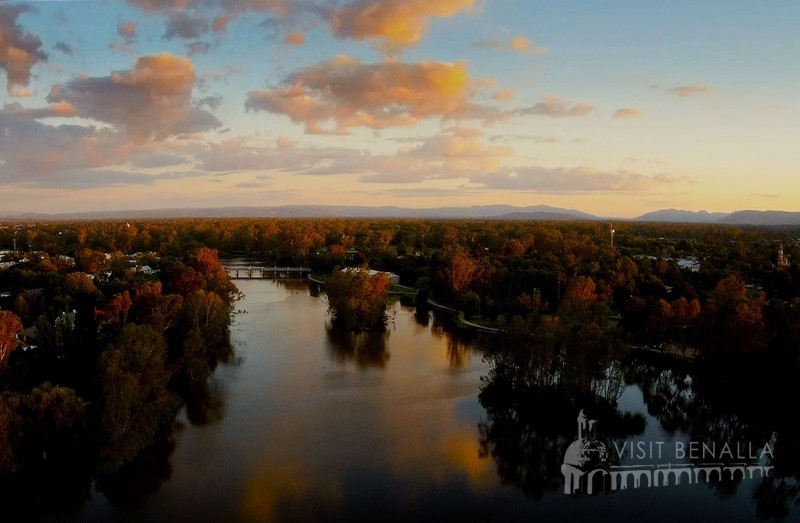 Lake Benalla
Mair Street, Benalla
Walk, run or cycle the Benalla Lake Loop, this lovely walk takes in a changing landscape, both formal and natural by way of friendly walking tracks and boardwalks. Waterbirds, botanical gardens and stretches of open bushland make for a diverse journey along this 4.25km walking track.
In various locations around the lake one can find a wealth of amenities, BBQs', playgrounds and seats with tranquil views. The path goes right around the whole lake so excellent for strollers, bikes, scooters and wheelchairs. Exercise equipment can be found in several locations supplied by Rotary Club of Benalla for the wellness of users.
For those who prefer to take a shorter stroll and who are starting out from the Ceramic Mural the journey can be broken mid way to return close to your starting point.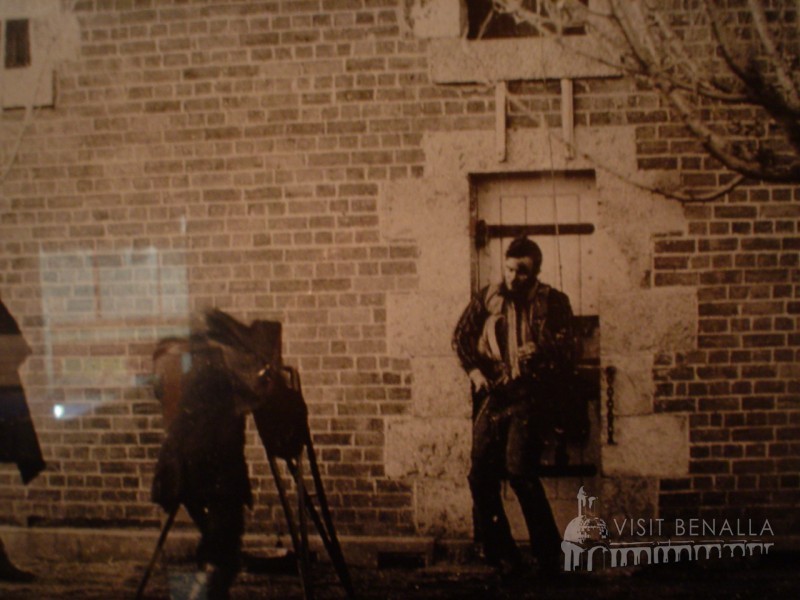 The Ned Kelly Story
Mair Street, Benalla
Ned Kelly in Benalla. Here you can see the bootmaker's shop in Arundel Street where Ned hid after being charged with drunkenness and riding his horse on the footpath. When he gave himself up to Constable Fitzpatrick after a fracas he was taken in handcuffs across the road to the old court house. Ned's cell is situated behind the building and is open to the public.
A short walk away is the Costume & Pioneer Museum, it's situated just over the bridge at Lake Benalla adjacent to the Benalla mural. The museum houses some fabulous artifacts associated with the Kelly era, one of the most interesting is the bloodstained silk cummerbund Ned was wearing when he was captured at Glenrowan. The portable cell which held Ned on his journey to Melbo…Read More